A premium tourist inn in the heart of Old Quebec
The perfect place
Choose Maison Kent for your stay in Quebec City for a unique luxury tourist inn experience, only steps away from the best attractions Old Quebec has to offer.
Maison Kent's warm and intimate atmosphere makes it an enchanting place to call home for a few days or weeks. After enjoying the many nearby activities, you'll return to a peaceful and quiet haven where you can relax.
Take a stroll inside the fortifications, or on the expansive Plains of Abraham. Visit the shops in the Petit-Champlain neighborhood. Wander along the edge of the St. Lawrence River, head into the lower town and explore Quebec City's hippest neighborhood—Saint-Roch.
No matter the season, there is always lots to see and do, including festivals, museums, shows, gastronomic activities, outdoor activities, and much more.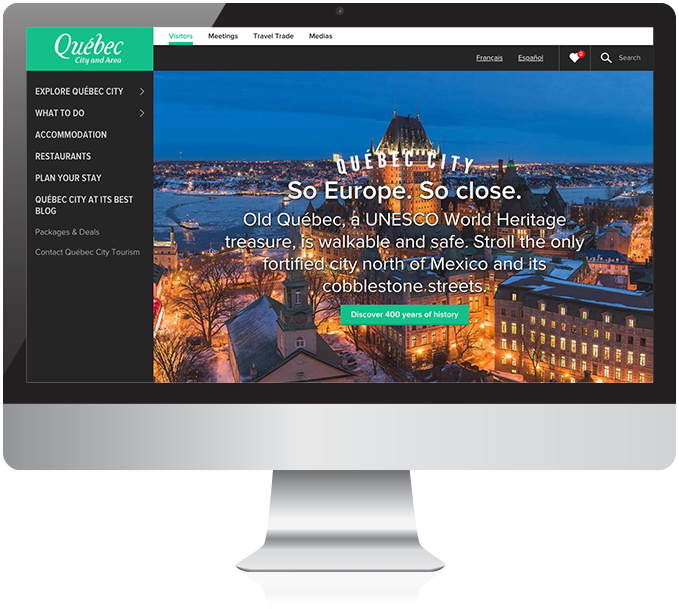 QUÉBEC, CITY AND REGION
Designated a World Heritage treasure by UNESCO, Old Québec is the only walled city north of Mexico. As the cradle of French civilization in North America, it's a living history lesson with a remarkable mix of architecture, heritage, art, and culture.

Discover Old Quebec and Area